Leadership Team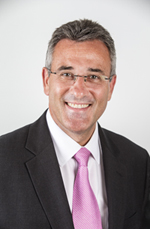 Brian Mumme
President
Brian Mumme joined North West Shelf (NWS) Gas as President in March 2012 after rejoining BP.
Prior to joining NWS Gas, Brian was General Manager of CBH Grain Ltd for three years where he was responsible for acquisitions, pooling, trading and marketing activities for all grains.
Brian has extensive international experience having worked in Australia, the United Kingdom and the United States of America.
Brian spent 22 years with BP in various operational and management roles, predominately in the areas of LNG, refining, supply and trading. These included COO of BP's Traded LNG business, Global LNG Portfolio Manager and West Atlantic LNG Supply Manager.
Brian holds a Chemical Engineering degree from Curtin University, Australia. He is a former Director of each of United Bulk Carriers Pty, CBH Grain Japan Co. Ltd and CBH Grain Asia Ltd.
He is a Graduate of the Australian Institute of Company Directors.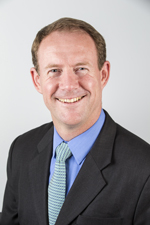 Mathew Lawtie
Vice President
Mathew Lawtie joined North West Shelf Gas in September 2014 and is responsible for LNG marketing to long term markets in the Asia region.
Since joining Shell in 2005, Mathew has worked in The Hague, Singapore and Perth in a variety of LNG-related areas such as pricing and markets, lifting and balancing, and new business development.
Before joining Shell, Mathew worked at Mitsubishi Corporation, first in the Utility Feedstock Sales Department importing oil for Japanese power companies and then in LNG new business development. This included a posting to Caracas, Venezuela, managing Mitsubishi's interests in a proposed integrated LNG project.
Mathew holds a Bachelor of Economics degree from the University Of Tokyo.